The iconic French brand LACOSTE is collaborating with A.P.C and launching a capsule collection for women and men – which will be sold in the flagship store of Lacoste in the Ramat Aviv mall.
For its Summer 22 collection, the prestigious Lacoste fashion house and the French brand A.P.C are collaborating and launching an exclusive capsule collection that includes women's and men's items alongside unisex items that represent the modern and anti-gender spirit of our time.
The collection presents key items designed with practical design for everyday life while maintaining a sophisticated but playful design approach and giving a new interpretation to the classics associated with the two brands. The two iconic logos blend together for a new, young and refreshing look.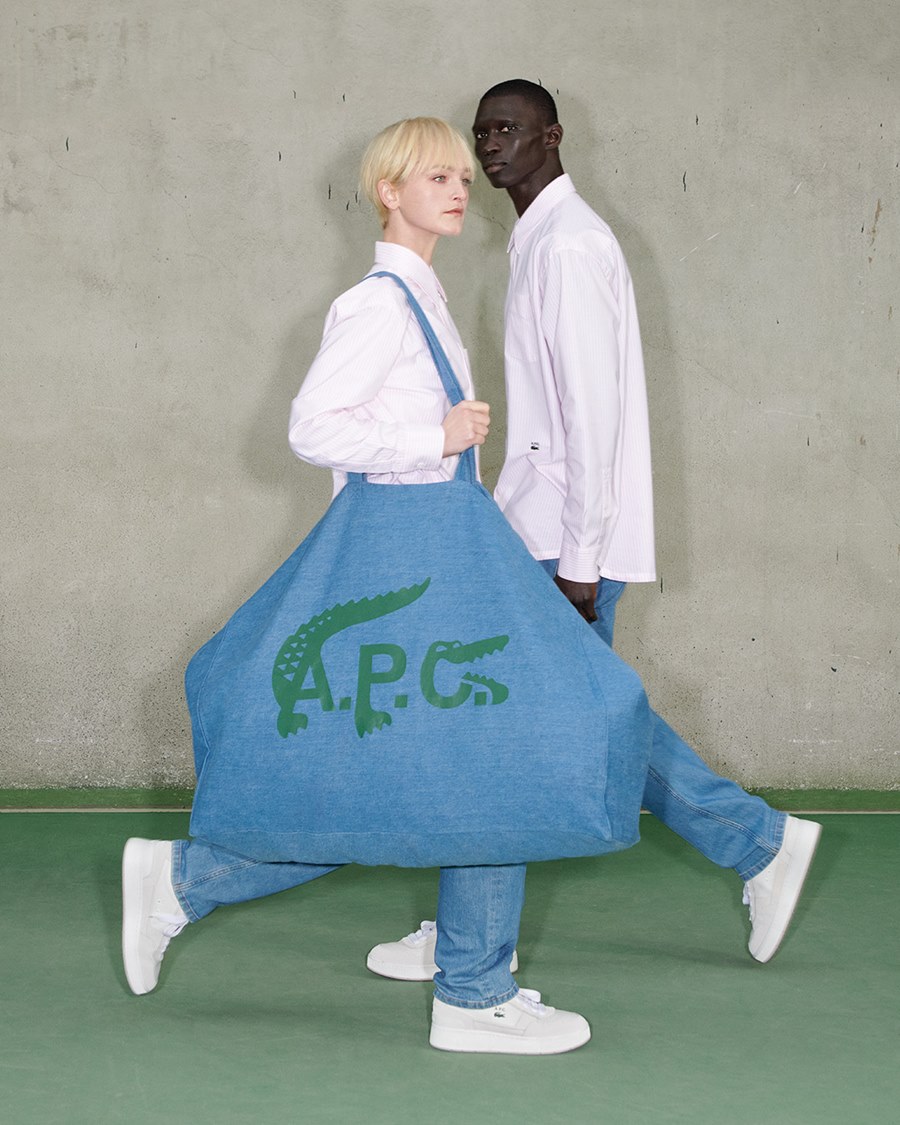 The Capsule Collection showcases sporting items inspired by military references identified with A.P.C, alongside aesthetic influences from the following 1990s reflected in the color palette and cuts. A thin windbreaker designed in the spirit of the nineties and made of blue nylon fabric, while next to it you will also find jogging pants, hoodies, branded T-shirts and of course: a variety of laces for the iconic polo shirt – this time with a pink and blue striped print and oversized cuts.
The accessories include a wide range of socks, baseball caps, and carrying bags that carry the collection's logo in different shades. Prominent among them is the huge carrying case, which reminds us that this summer the big cases will dominate.
Price range: 379-1790 ₪
The collection will be sold at Lacoste's flagship store in the Ramat Aviv mall