March 19-22, 2023
Tel Aviv Port, Hangar 11
Kornit FAC Tel Aviv Fashion Week 2023 is underway and will be broadcasted in its entirety on the Israeli fashion channel, channel 69 on HOT and yes. This year, alongside 28 fashion shows by Israeli designers, and as a continuation of producer Motty Reif's value concept (diversity and breaking conventions of the beauty ideal) comes FAC, which stands for "Fashion-Agenda-community", initiated by Yael Ben Israel, chief editor of this year's Fashion Week. FAC will be launched for the first time as a new and unique venture, which combines diverse social content from all walks of life, along with a celebration of femininity and beauty.
The various content events will be presented to the audience in a visual and frontal way, with the aim of creating an experiential and cognitive connection, generating discourse, and promoting awareness around issues of social and gender equality, women's health, sustainability, innovation and more. For the benefit of this vital goal, all content events will be held with the participation of celebrities and influential women from all fields, who will share their personal experiences with the audience and tell their personal story.
For example, special conversations will take place on such issues as PMS (with Dr. Ronit Almog, senior gynecologist, Ichilov Hospital) Menopause and sexual abuse of children with Galit Gutman (two separate talks) Psoriasis with Hila Korah, Female entrepreneurship with Motty Reif and real estate entrepreneur Hani Horowitz, and innovative solutions in the field of breast cancer with Sharon Handelman-Gotlib, founder and CEO of Shela Health.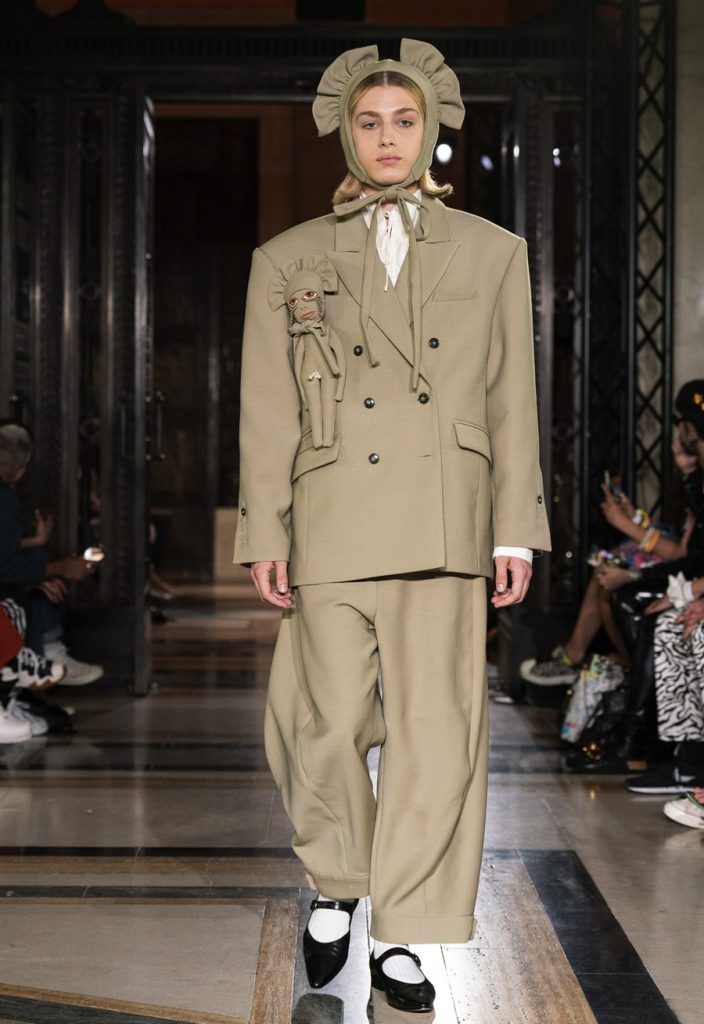 As part of Kornit FAC Tel Aviv Fashion Week 2023, the Lifetime Achievement Award will be awarded this year to designer Hagar Alembic for her 35 years in fashion and for being the most successful Israeli fashion designer in the world, and the leading and largest fashion exporter from Israel.
Fashion designers participating in Kornit FAC Tel Aviv Fashion Week 2023 are Alon Livné, David Wexler, E-fashionista, Roei Darhi for Placebo, Ariel Toledano, Shahar Avnet, Tova'le and Naama Hassin, HILI ARI, Fix, Chana Marelus, Dare, Maskit, YANKY & NATAF, Aharon Genish, 'Shankar' fashion design College, Rotem Shaul, Idan Laros, House of Jaffa, and many more, including the "Up-Coming Designers show" with a new generation of promising talent.
Tickets to some of the shows can be purchased on the Hangar 11 website.
Ticket price: NIS 100-400
Starting Sunday 26.2.2023 from 18:00
hangar11.co.il/events/fashion-week-2023
Producer Motty Reif: "In these historic days, when the Israeli reality challenges us more than ever, it is important that we illustrate our togetherness, our modern culture, the pride of local creativity, the optimism that binds us, and the friendships between us. This year, the Israeli Fashion Week continues to celebrate veteran fashion designers alongside young and new designers, with an emphasis on the values of sustainability and diversity, this time as part of FAC, a new and unique initiative, which aims to generate discourse and promote awareness of important social issues. I thank from the bottom of my heart all the partners in doing, creating, and celebrating this and especially all the influential women who joined in to share and tell – thanks to them this important project is getting underway."