We have just learned that fashion designer Vivienne Westwood passed away at the age of 81. Westwood became famous in the 1970s as one of the key women of the punk movement, after designing the clothes for the "Sex Pistols" band – which was managed by her partner at the time, Malcolm McLaren. Since then she has become one of the iconic and influential figures in the world of fashion.
Vivienne Westwood was born in Derbyshire in 1941 to a middle-class family and spent her youth in the town of Harrow in Middlesex, where the family moved. Towards the end of the 1960s, after she got married, gave birth to a son, and started working as a teacher. Westwood met Malcolm McLaren – who would become her creative partner, her life partner, and the father of her second child.
Together with McLaren, Westwood opened a fashion store in South London, and when he began to manage the Sex Pistols band, Westwood became the costume designer for the band members. She drew her inspiration from, among other things, the worlds of prostitution, gangs, and sexual fetishism, and the radical results made her a household name.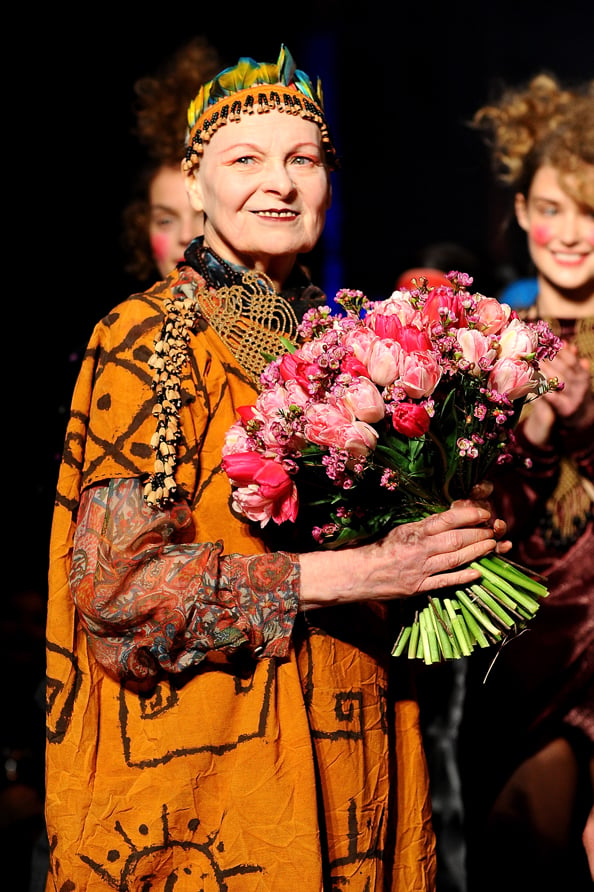 In the 80s, Westwood's name had already become a brand, and she was considered one of the most prominent fashion designers in the world. Her annual shows have come up in London, Paris, Milan, and New York. Over the years, some of her designs have also been shown in museum exhibitions. In recent years, Westwood was engaged in environmental activities and protests and worked for Julian Assange's release from prison.
Through her battles and her unique style, Vivienne Westwood has entered fashion history. In 1989, the "WWD" ranked her among the six best designers in the world. The following year, she was crowned "British Designer of The Year", and would be so for two more consecutive years. In 1992, she obtained the title of Officer of the Order of the British Empire from the hands of Queen Elizabeth II. In 2006, she was made Dame by Prince Charles.