The coveted collaboration between designer Heron Preston and Calvin Klein returns for a second season.
Heron Preston and Calvin Klein join forces for the second time in a minimalist and up-to-date capsule collection. The collection is a natural evolution of the previous season and is a new expression of the vision and common principles of the two. The collection is based on the brand's DNA from a modern perspective. References from the street worlds are brought to an abstract idea of ​​vitality and temporality.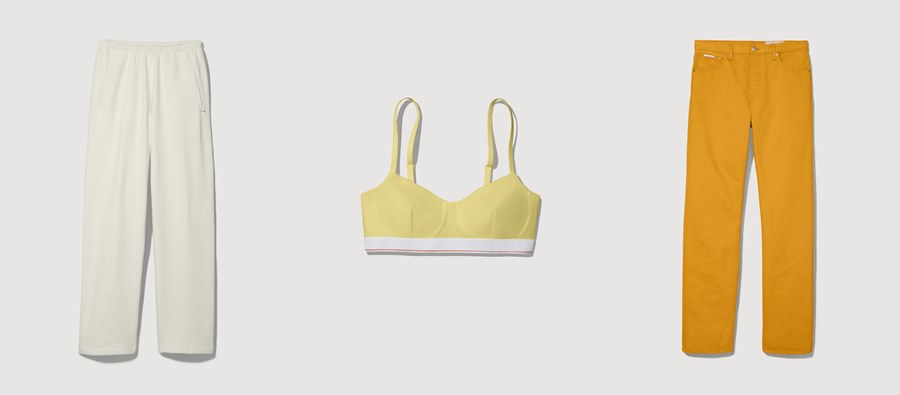 Classic items are redesigned for an up-to-date look with an emphasis on textures, color games, and the use of environmentally friendly materials. Minimalist oversized shapes are offered in shades of yellow, orange, and blue alongside neutral shades of brown, black, white, and gray. Also this season Calvin Klein's favorite logo appears in an upgraded orange hue identified with Preston.
The collection offers sweatpants and hoodies in a non-gendered style, denim pants with a precise design and new cuts of knitted items. The iconic lingerie line is also getting an update on the colors of the collaboration and featuring updated sets of favorite models.
"What I like about season 2 is the versatility of each item and the different styling options we designed into the collection"- Ron Preston.
Price range: 169 NIS – 1590 NIS
The collection will arrive during October 2021 and will be sold in the CK flagship store in the Ramat Aviv mall, Factory 54 in the TLV mall, and on the Factory54.co.il website.