FACTORY54 (@Factory54) is featuring this colorful and optimistic new capsule collection of BOSS in partnership with illustrator Justin Teodoro, and his hand-drawn heart and star motifs, that bring the artist's signature creativity and positivity to these timeless BOSS pieces.
Along with a hand-drawn reinterpretation of the BOSS logo, the heart and the star appear both singly and as an all-over print, on shirts, skirts, bags, and more. Highlights of the collection include a heart-print blouse with a tie neck, leather sneakers with printed soles, a reversible hooded jacket that can be worn in both bold and understated style, and a choice of heart and star iPhone covers.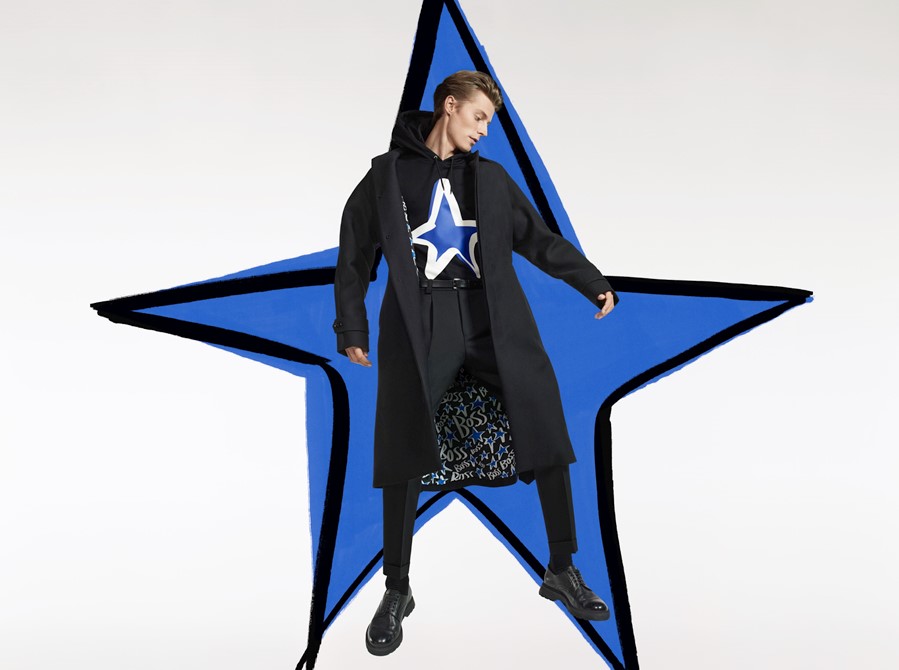 Chief Brand Officer Ingo Wilts adds: "I love the uplifting vision that Justin conveys with his work, I love the playfulness and positivity that his illustrations bring to the campaign and the collection."
"It has been a fluid and collaborative process from the start, and I am very excited. Having my hand in such a wide scope, from prints to visuals and store windows, was really a dream project for me," Justin said about the partnership.
The capsule collection will be accompanied by unique packaging products, a window designed in the flagship stores, and gifts for every purchase of an item from the collection.
Price range: 349 ₪ – 2,890 ₪
Graphic Artist Justin Teodoro @justinteodoro