Tommy Hilfiger and Shawn Mendes collaborate on a collection that celebrates Hilfiger classics while emphasizing sustainability and a better future.
The joint collection is made from recycled and innovative materials. It includes the classic button-down shirts in a slightly more relaxed fit, T-shirts with lettering, sweatshirts, jackets, pants, and T-shirts with all items decorated with the iconic flag logo.
The collection focuses on four values – Color Reborn, Materials Reborn, Self Reborn, and Community Reborn. Each of these values is a step in the creative process, whether physical or emotional. The first two focus on sustainable production, while thinking significantly about the present and the future. The last two values are an approach to a sustainable life.
Color Reborn:
The colors were created from old textiles not used in the factory. The textile fibers were cut and crushed into a colored powder, creating new and vibrant colors.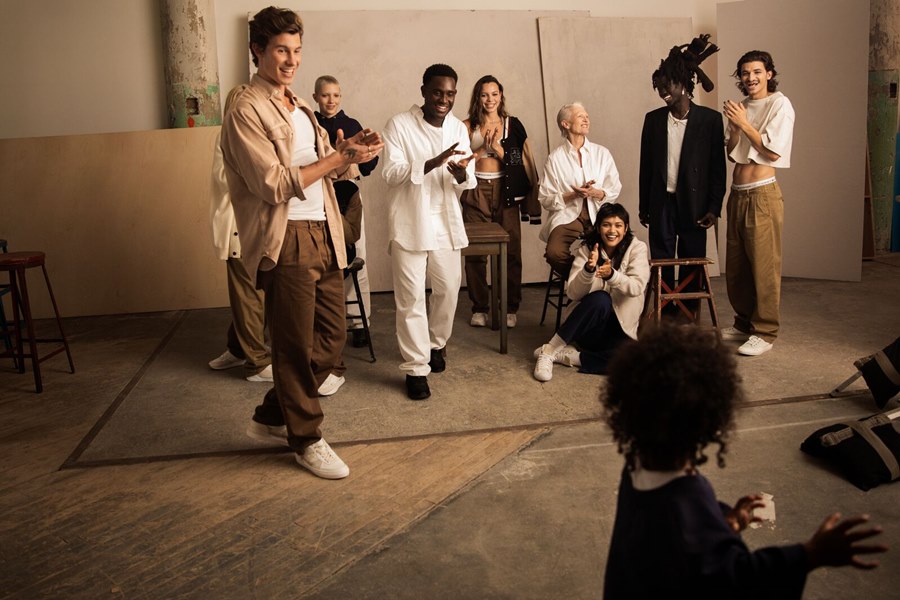 Materials Reborn:
Hilfiger and Mendes used innovative technology to create fibers from textile scraps, which they mixed with circulate – a fabric made of recycled textiles and wood fibers.
Self Reborn:
The third entry reflects the commitment of the two to look with fresh eyes at new ideas, passions, and perspectives – from attitude to life to the clothes we wear.
Community Reborn:
The value of the community emphasizes the importance of a quality and supportive environment, one that encourages all parties to be the best version of themselves.
"The Tommy X Shawn Classics Reborn collection marks another step towards realizing our vision for sustainability as we strive to create fashion that wastes nothing and welcomes everyone," said Tommy Hilfiger. "Shawn is an impressive young man who supports positive change. We are proud to collaborate with him and continue to do our part in creating a more responsible future of fashion."
"I am so excited to be working with the Tommy Hilfiger family on the Classics Reborn collection," said Shawn Mendes. "The collection is so special to me because I was able to work with Tommy Hilfiger to co-create this range that includes these amazing, high-quality, sustainable versions of the brand's most classic pieces of clothing."
The collection will be sold in Tommy Hilfiger flagship stores and on the Factory 54 website.
For the women's collection:
https://www.factory54.co.il/women-designers-tommyhilfiger
For the men's collection:
https://www.factory54.co.il/men-designers-tommyhilfiger
Price range:
Clothing: 299 NIS – 1990 NIS