On the occasion of the 100th-anniversary celebrations for the city of Ramat Gan:
'The Man and the Living Museum' in the city launches "The Bigger Picture" – a joint photo exhibition of the safari in Ramat Gan and the zoo in Phoenix, Arizona, USA
Phoenix, Arizona, USA, and Ramat Gan, Israel, have been twin cities since 2005. At a special conference to mark the 100th anniversary of the city of Ramat Gan, which was held recently, delegations from 6 twin cities around the world arrived in Israel. As part of the conference, the exciting exhibition "Seeing the Bigger Picture" was launched.
In the new exhibition – which was curated by Niv Nodelman, over 30 exciting photographs of animals and their staff from the Ramat Gan Safari and the Phoenix Zoo are displayed, emphasizing the common denominator through the strong bond between people and animals, all over the world and in any language.
The zoos located in the two cities chose to focus the camera lens on the bond that unites us all and to give space to both humans and wild animals in the great "family photo album" of life on earth. Despite the great distance between the two cities, and sometimes between us and the wild animals, we share the same house, we all have meaning and we all have an influence on the present and the future we share.
The exhibition includes, among other things, portrait photographs of monkeys from the two zoos through which we can engage with facial expressions and our ability to understand what they feel, almost identical photographs of tigers from the two zoos that, although they look similar, have different and significant genetics.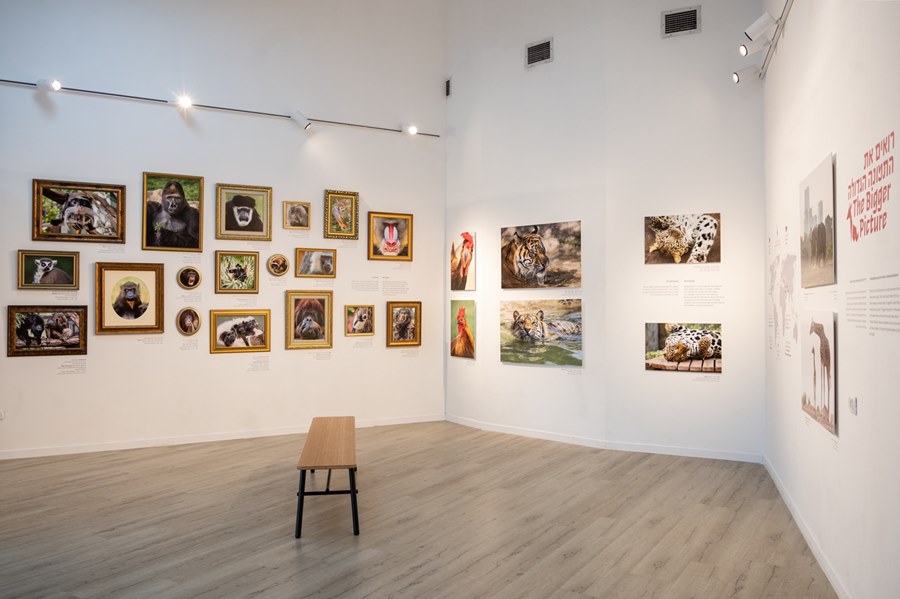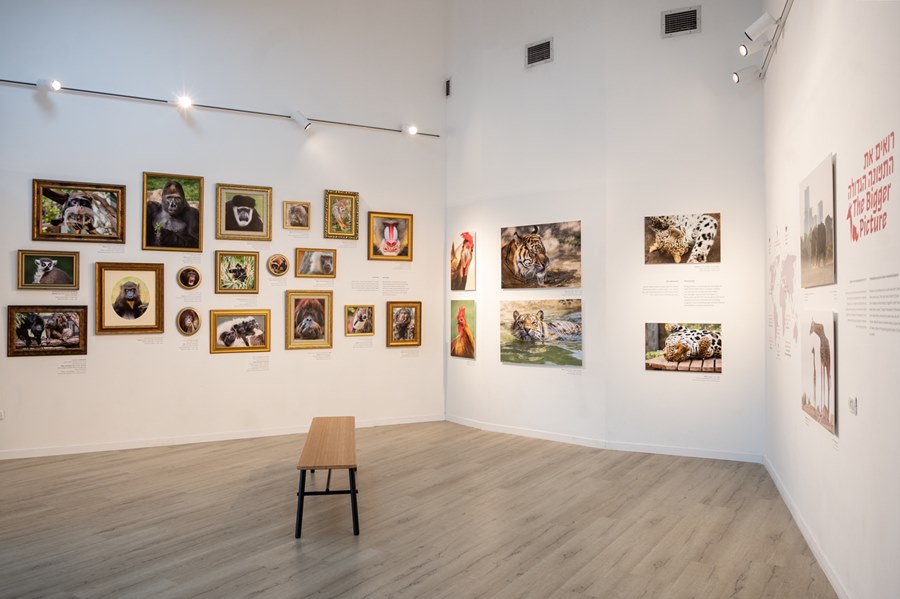 The basis of the cooperation is the relationship between the zoos belonging to international organizations that deal and work together with a common vision and significant action for the preservation of endangered species and to ensure a wide genetic space that will help preserve the world's wild animals.
The exhibition is presented at the Museum during the month of June, and some of the photographed animals can even be seen up close at the nearby safari complex. In addition, the museum also displays the exhibition "What kind of fear", which tries to draw lines for the figure of the ancient human fear of animals, past and present, through a scientific, cultural point of view, and as it is experienced and represented by local artists and illustrators. Buying a ticket to the museum includes all the exhibitions shown there.
The days and hours of activity: Sunday-Friday, from 10.00 to 14.00, Saturday, from 10.00 to 18.00
Entrance fees to the museum: Adult ticket 29 NIS, discounted ticket – RG resident / policeman / soldier / student / disabled 23 NIS, discounted ticket for RG child from age 5: 19 NIS, senior citizen 14 NIS, a child up to age 5 free of charge.