The restaurateur, businesswoman, and tough reality judge took time out of her busy schedule and devoted herself to the camera lens of the photographer and creative director Simon Elmalem. The production was filmed at Broudo's new hotel, R48 Hotel & Garden from the R2M Group, located on Rothschild Boulevard in Tel Aviv.
The styling was dedicated to the most elegant trend in the world of fashion today, the quiet luxury trend, which presents clothing items with a clean, classic, and timeless. These are items that convey luxury without shouting it. Fashion for strong and sophisticated women who don't have to prove anything to anyone.
The looks were based on a monochromatic and quiet color palette that corresponded with the hotel's design. Against the background of the R48 restaurant, located between the walls of the hotel, Ruti was photographed wearing a button-down shirt in a natural linen shade designed by NILI LOTAN, which was combined with white pants designed by the coveted brand THE ROW.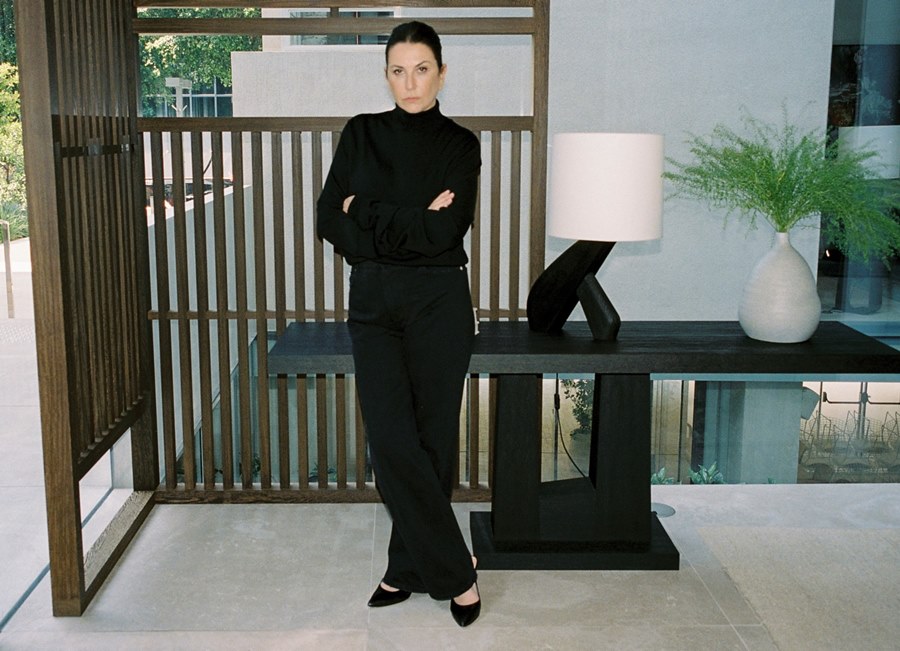 Two more looks were dedicated to the new collection of the FERRAGAMO fashion house – the first collection under the direction of the latest designer Maximilian Davis, who is considered one of the most promising talents of his generation.
One featured a tailored suit, and the other was composed of a trench coat and tailored trousers, all in pure beige.
The production progressed to the brown and grayscale with a look consisting of a button-down shirt and trousers from THE ROW. Broudo wore a THE ROW shirt and DOLCE & GABBANA pants in the eternal black category. A cool and meticulous casual look was assembled using a striped button-up shirt in an oversized cut combined with seventies-style blue jeans – both designed by the fashion house BOTTEGA VENETA. Signing the look – sneakers from NEW BALANCE.