Japanese brand ASICS is proud to declare the most convenient running shoe – Gel Nimbus 25, the brand's new design is found by biomechanical research in southern Australia as the most innovative and durable for an optimal running experience. Gel Nimbus 25 provides a personalized and energy-filled running experience that significantly improves the running experience. The design includes refreshing and colorful colors.
ASICS has a goal to produce the most convenient running shoes and after 18 months of development work, the brand is proud to present the most suitable model that every athlete and sports enthusiast will be thrilled to own.
In the Biomechanics lab research in southern Australia, they examined 100 runners for eight weeks with unidentified shoes, the runners were rated according to a number of parameters between them: shoe stability, front-footed upholstery, width, depth, control of the side, grip on the shoe, flexibility In the front, the weight of the shoe and the looks. The results were clear – the 25 Gel Nimbus ranked at number one.
The Gel Nimbus 25 provides full contact with the ground and includes a light reflector and anterior and rear outer soles to maximize comfort. It comes with a light new FF BLAST ECO upholstery that includes 20% more foam compared to previous models, the foam is made from at least 20% material from renewable sources such as waste from sugar cane. The shoe structure is soft, breathable, and stretched, which includes a lattice cyber that provides easier entry and adjustment to the foot and makes every step more comfortable and smoother. The weight of the shoe is only 292 grams and provides a lot of motility. The innovative design includes a wide range of varied and glamorous options.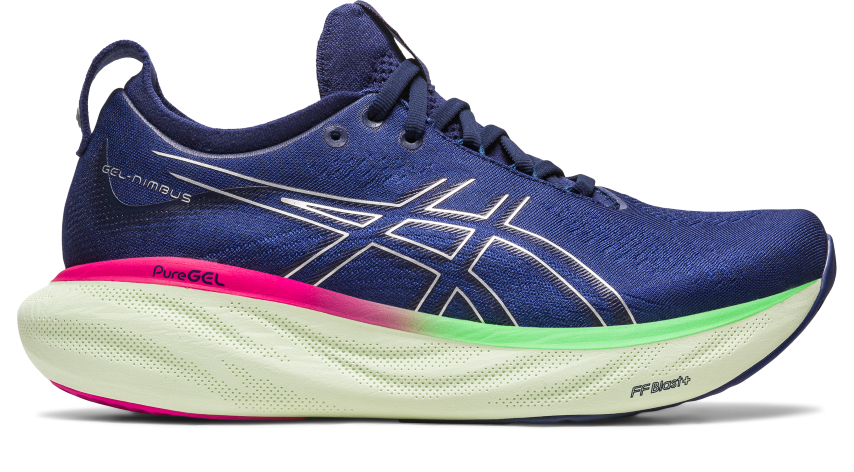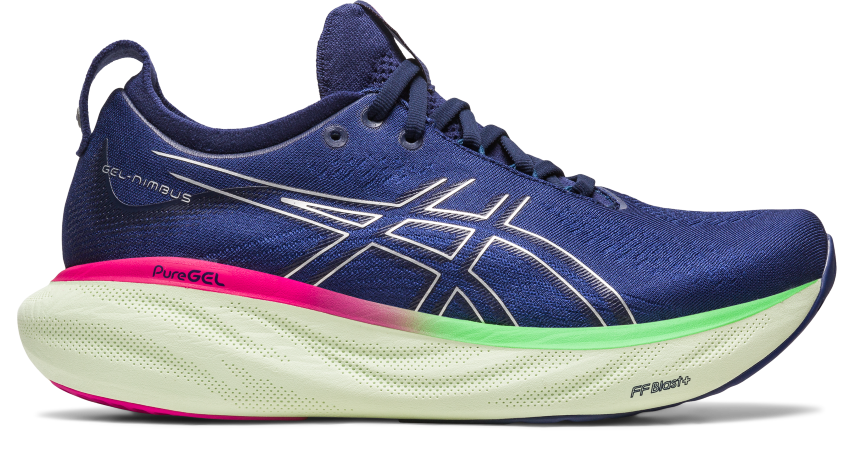 The Gel Nimbus series is very popular over the years among sports enthusiasts, and athletes at the highest level, the new model is a significant leap in both design and performance.
ASICS advocates a healthy mind in a healthy body for the general population, women, men, and children of all ages, who have sports orientation, sports enthusiasts, and athletes. In the past year, the brand has opened a unique and innovative store in the Tel Aviv port that combines an advanced and technological shopping experience, along with a wide and professional abundance of products from a variety of categories including footwear, clothing, and accessories for running, terrain, tennis, and fashion. There are only 4 other stores with the same concept around the world.
The new model is sold at ASICS Ports Tel Aviv, TLV Mall, Haifa Mall,
available at originals.co.il and selected sports stores.
Consumer Price: 719 NIS