The fashion world is now returning to the iconic women of the seventies, eighties, and nineties. This can be seen through the comeback of the "supermodels" and the renewed fame of the great actresses and singers who represent a timeless classic and today star in magazines and campaigns displaying cinematic beauty.
Anat Atzmon was Israel's glamor girl in the 1970s and 1980s, a kind of Israeli Jane Birkin, with tremendous talent combining classic looks and timeless beauty.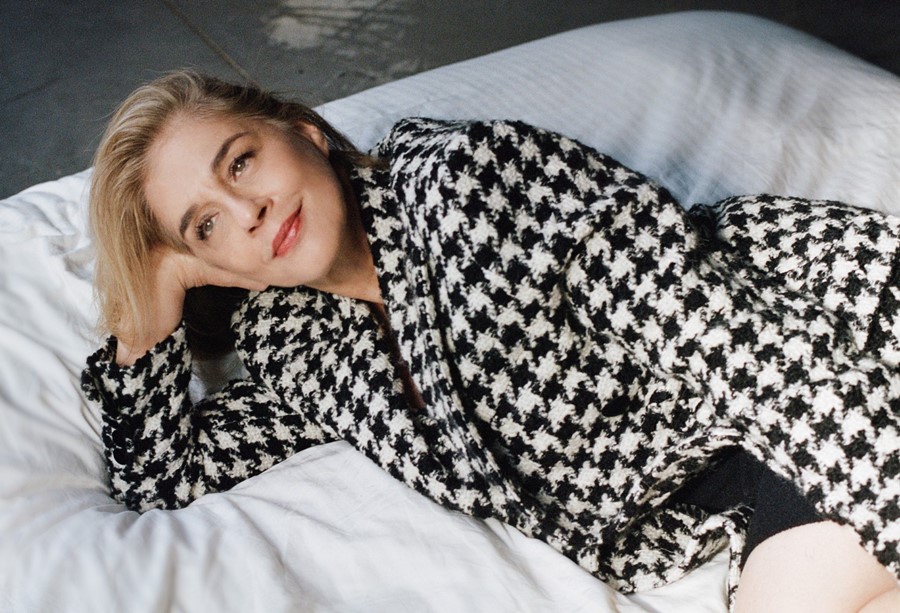 At the age of 64, Anat Atzmon's life revolves around what she defines as "the elixir of life" – music – and she feels a burning desire to return to artistic practice. These days she runs a show called "Face to Love", which combines singing and reading, and discusses issues of love and relationship based on texts by great poets and writers such as Rachel, Nathan Alterman, Antoine de Saint Exupery who wrote "The Little Prince" and more. In addition, she is recording a new song and preparing for additional roles in theater and cinema.
Now she stars in a new Factory 54 fashion production, wearing classic items designed by the most renowned fashion houses, including Saint Laurent, Valentino, Bottega Veneta, Dolce Gabbana, Versace, Victoria Beckham, Michael Kors Collection, and more. The styling is based on the play between the feminine and the masculine with tailored suits, button-down shirts, woolen coats, trench coats, and more.
Photography and creative: Simon Elmalem, make-up: Nirit Hirshman, hair: Ziv Amsalem