Designer Moriel Laufer launches a collection of wedding and evening dresses and becomes one of the most promising designers in Israel.
When it comes to designing, men continue to hold the majority of creative director roles at major brands. According to BOF's study, only 40.2% of the 371 designers surveyed were female. That's why we're always excited to learn about new female fashion designers, and today we're introducing Moriel Laufer (30) who was born and raised in Haifa. From a young age, she discovered an interest in the world of fashion, thanks to a design teacher who lived next door to the family and exposed Moriel to the entire design process, starting with the choice of fabrics, planning the cut, and sewing. As a girl, she used to draw sketches for clothes in her spare time, and at the age of 14, she enrolled in a sewing and visual arts course.
Shortly after, Moriel opened her first fashion studio focusing on designing wedding dresses. Despite the initial concerns, success was almost immediate, with an expanding client list and word-of-mouth recommendations. Moriel's daughter is now 11.5 years old, and like her mother – she is also a fashion lover and fashionista in the making.
INTERVIEW: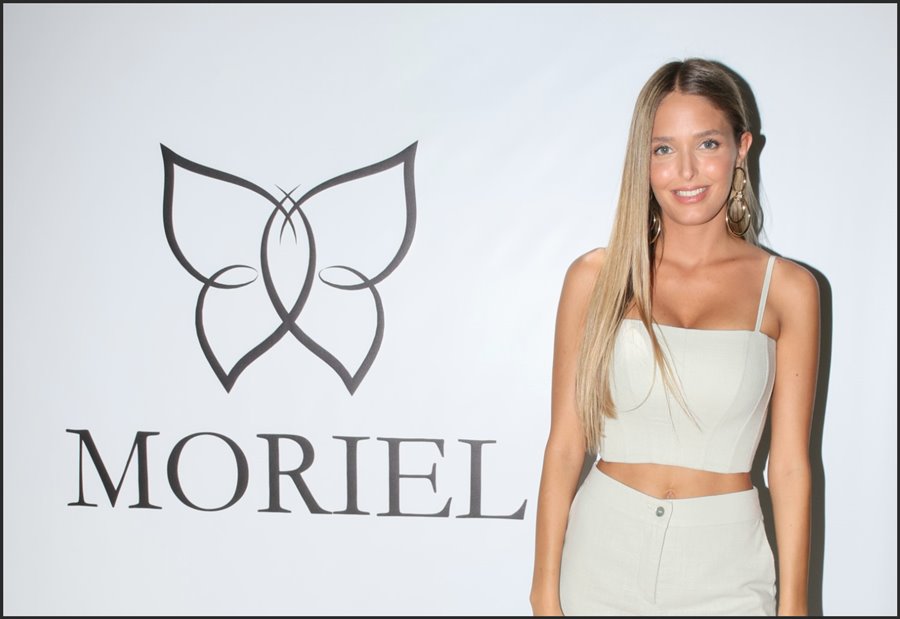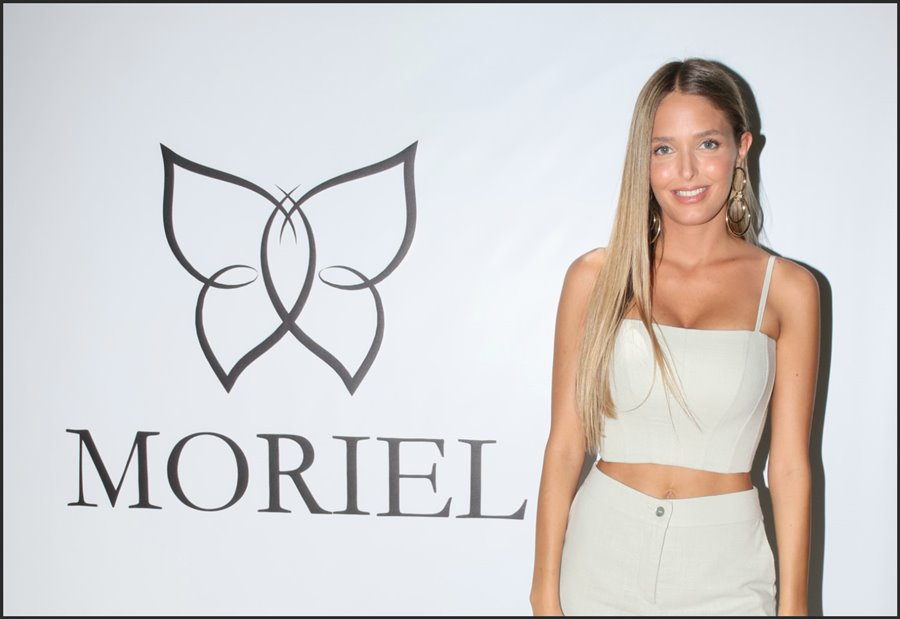 Last summer, Romy Abergel opened your bridal show and declared: "This is my first event as a real woman and my first time in a wedding dress." What can you tell us about the thinking behind this decision?
Romy's choice was to celebrate her femininity for the first time after the operation (Gender affirmation surgery) and I wanted to participate in the fulfillment of her biggest dream. She is a strong and amazing woman who followed her heart and who she believed she truly was, and that is very much appreciated by me. It was also important for me to convey a message that we are all equal and amazing no matter who and what we are.
Your collections are very diverse and do not fall into one design definition. What do you think is the guiding principle that sets you apart from other designers?
I make sure that the design of my dresses is timeless. It's true that each dress is different and varied, but you see my handprint in all of them. I like a good combination of subtlety and a strong presence. I feel that what sets me apart from other designers is the fact that my designs all have a personal touch and I accompany the brides through the entire design process from beginning to end. There is no meeting in the studio that I do not attend.
How is today's Moriel different from the Moriel who designed her first collection? Do you feel a difference in your confidence as a designer, in your hand signature, in your preferred style?
Very different. Nowadays I only design what I like and would wear myself. My design signature is much clearer and the entire line is a great representative of my personal style.
What is the common denominator of the brides who come to your studio? Tell us from your experience what is the dream of every bride in Israel.
My clients come to me seeking a classic and delicate style. Every bride's dream is to be the most feminine and beautiful on her big day.
Do you find a difference between the Israeli brides and the brides that come to you from the international market?
No. Very much the same style.
Who is your favorite fashion designer, in Israel or anywhere else?
Berta Balilti, head designer of "Berta".
Besides the dream of becoming a successful bridal designer, a goal you've obviously fulfilled, tell us about another dream of yours from your personal world.
I have a lot of other big dreams on the business side, and on the personal side – I would like to have another child. Most importantly, I strive for lots of health, happiness, and love.
What can you tell us about the new collection for 2023?
My new collection symbolizes romance and sensuality with classic and modern dresses, In flattering, tight, and feminine cuts alongside flowing and light dresses. Soft bodices, strapless and off-shoulder cuts, long trains, and detachable sleeves. All are made up of the most luxurious fabrics, hand-embroidered, and decorated with pearls, beads, stones, and flowers.
This year you'll see a lot of smooth fabrics alongside shimmering and glowing fabrics. I drew the inspiration for the collection from the desert. This is the place that inspires me the most. When you look at the desert you see nature unfolding in all its glory. The open spaces, the shades, and the textures in the rocks and sands, the winds and the movement, and the mesmerizing silence.
THE BRAND:
Moriel's fashion house specializes in haute couture sewing of wedding dresses, evening dresses, and everyday ready-to-wear fashion. Her designs emphasize a sophisticated taste with an elegant appearance, based on playfulness between breathable and high-quality fabrics such as silk, chiffon and satin, combined with hand-woven items such as lace, appliqués, and stone inlays. The evening dress collection draws inspiration from nature and the environment, such as the beach and the desert, and a combination of fabrics and textures that give each dress a unique and sophisticated look. Moriel's wedding dresses are custom designed for each woman and are based on familiarity, accompaniment, and personal involvement all along the way. Each dress is sewn by hand in the studio, giving each bride the look she has always desired. Like the wedding dresses, her evening designs are based on the principle of individual adjustment, selection of raw materials and personal design.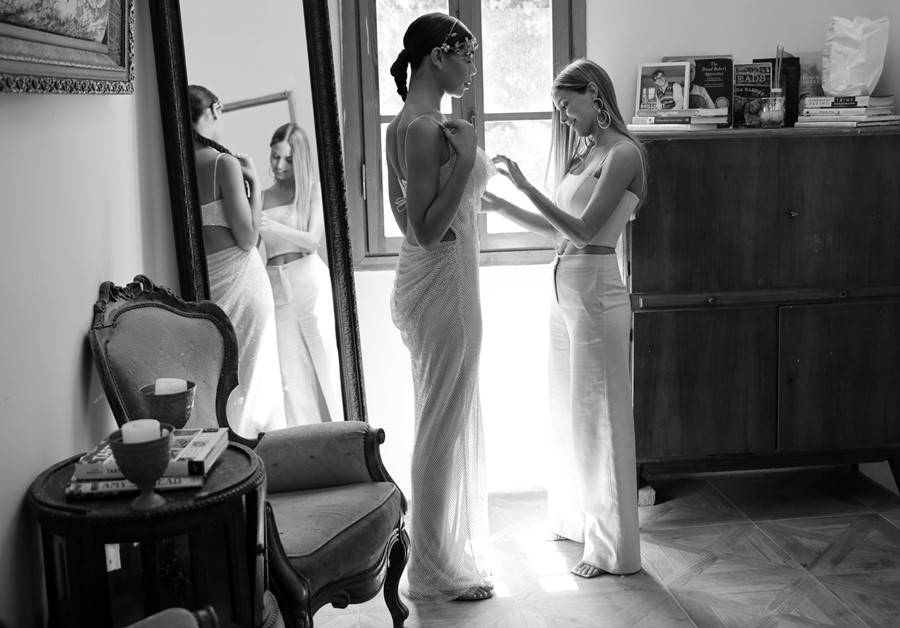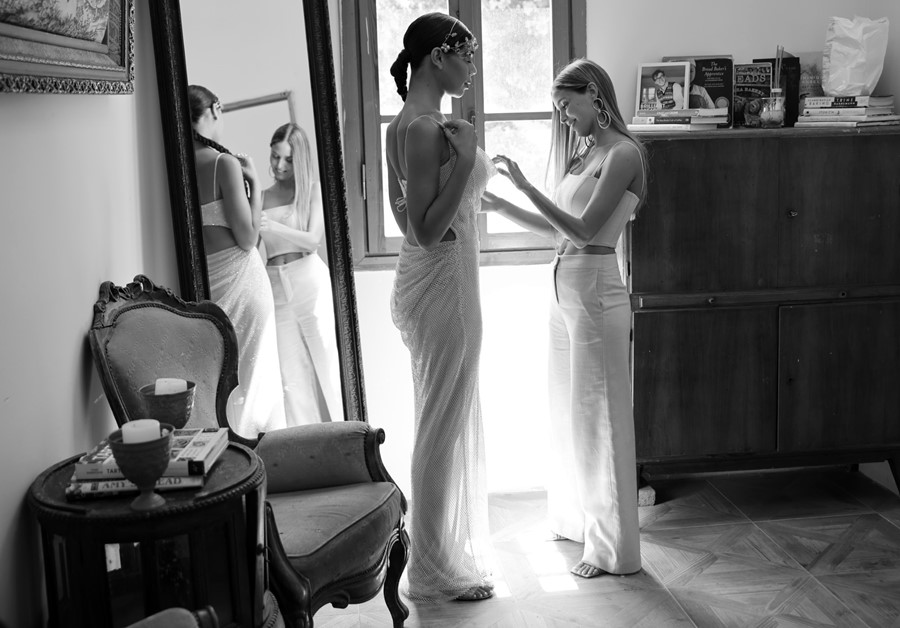 The collection is characterized by flattering, tight and feminine cuts alongside flowing and light dresses. You can find soft bodice dresses, strapless and off-shoulder cuts, long trains, and detachable sleeves. The dresses in the collection consist of the most luxurious fabrics, and are hand-embroidered and decorated with pearls, beads, stones, and flowers.
This year, the collection brings with it smooth fabrics alongside the shimmering and glowing fabrics that return every year. Last year, Moriel expanded the range of items in the studio, with a ready-to-wear line design that includes seasonal clothing offered for sale directly in the studio or online.
You can get an impression of Moriel's work on the website: www.white-moriel.co.il