CONVERSATIONS WITH TRAILBLAZING CREATIVE WOMEN.
This Hardcover book (Published by Prestel on October 5th, 2021) spreads over 424 pages and has quickly become a shining jewel on our office bookshelf. It's a riveting account of the 25 women chosen by photographer, graphic designer, and art director, HUGO HUERTA MARIN, followed by an informal Polaroid image of each woman he interviewed.
The two main qualities that make this book so appealing, are the in-depth conversations documented between its many pages, and the photos that were taken and curated by Huerta Marin himself, depicting these ladies in their natural and most comfortable way of being. However, it would be remiss of us if we did not disclose some of these ladies names – so get ready to get up-close and personal with Anjelica Huston, Julianne Moore, Uma Thurman, Annie Lennox, Catherine Deneuve, Charlotte Gainsbourg, Miuccia Prada, Debbie Harry, Diane Von Fürstenberg, Vivienne Westwood, Yoko Ono and more.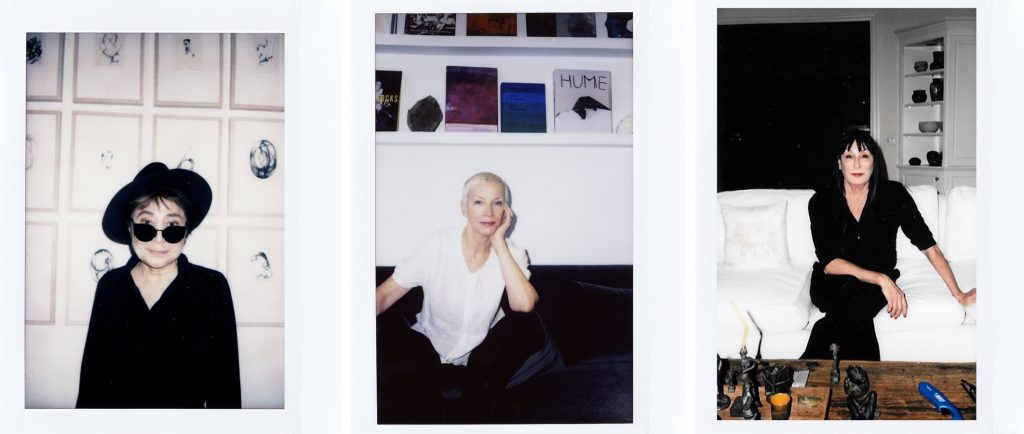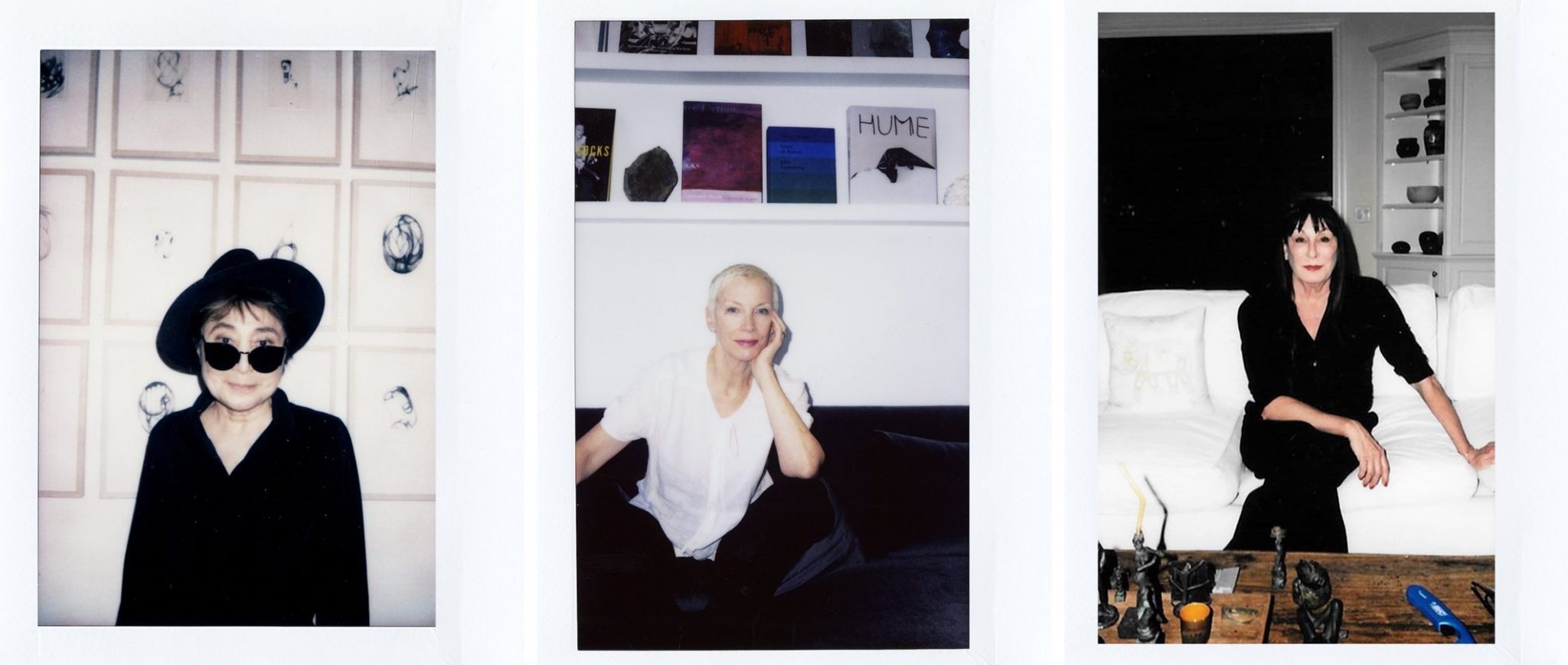 Whether in politics, fashion, recording studios, on the big screen or the arts, these women have driven society forward throughout their career and broke down barriers for others in their industry, and here they sit down with Huerta Marin and speak openly about their challenges and joys, their vulnerabilities and their triumphs.
The term "Hidden History" is used when the history of a neglected group begins to appear; as, for example, in the case of black history, women's history, lesbian and gay history… the phrase is not simply used to describe the group's emergence into mainstream history, it also has an explicit message that these conversations must be heard and must continue, and this book feels like a celebration of all of these values.
If we could summarize this project using only one quotation from the book, it would be the words of Tania Bruguera, a Cuban interdisciplinary artist working primarily in performance, installation, and video. In a conversation with Huerta Marin, she says: "The great challenge comes, not when the artist identifies the problem, but when they decide to make a change by inventing parallel worlds."
Portrait of an Artist: "Conversations with Trailblazing Creative Women" can be ordered here: