HOFF, the sneaker brand born in Spain in 2017, launches the new fall-winter collection in which purple and brown shades take center stage. The color combination characteristic of the brand receives adjustments for the season and can be seen in the sneaker fabrics characteristic of the brand such as felt, suede, and velvet.
At HOFF a new season is actually synonymous with creating new combinations of colors, On this occasion, it adds more details with touches of fluorine in its boldest STATE silhouette – satin parts in the Skyline or portions of color in our most routine Metro silhouette.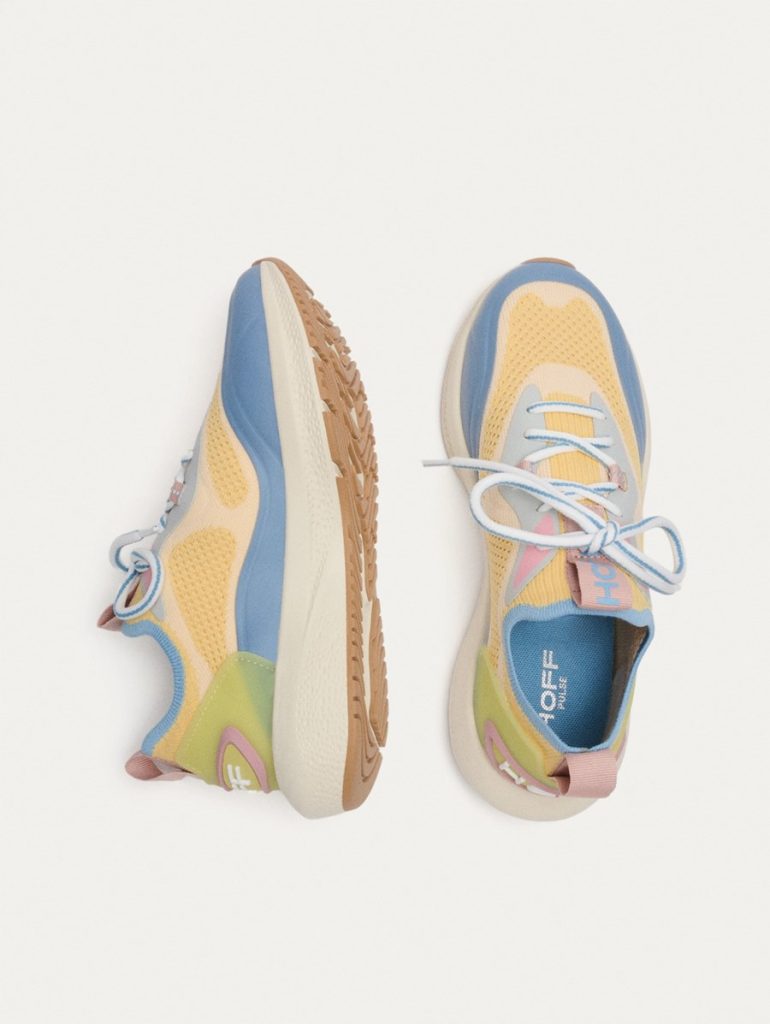 In the well-known and best-selling CITY silhouette, the brand again uses leather and suede parts, with colorful details that enhance the existing colors and aesthetics of the bags. The well-known and beloved accessories of the brand make an appearance again this season in baguettes bags and shoulder bags.
Under the slogan "explore the movement", HOFF uses movement as a form of expression and art. HOFF transforms this campaign into a vibrant work of art in constant motion, reflecting the strength of the new models in the fall collection.
HOFF price range:
Sneakers: NIS 429-639
Bags: Bags range from NIS 359-639
Wallets: NIS 149
Hats: NIS 199
Available at HOFF stores in Azrieli Mall Tel Aviv, Grand Haifa Mall, select stores and on the online website www.thehoffbrand.co.il