The 25-year-old actress was born and raised in Haifa, and at 9, she moved to live with her family in the USA. Since then, she has managed to cultivate an impressive acting career that includes roles in Hollywood films such as "The Giver", "Cha Cha Smooth Place" (winner of the SUNDANCE Festival) "Lady Bird" and others. These days she is on the Los Angeles-Tel Aviv route, and recently she took part in the Hollywood production – "Dangerous Waters" – Ray Liotta's last film, in September she returns to LA for the filming of a series whose details are yet to be revealed under embargo.
"Sets in Israel are more homely, more personal, and relaxed. On sets in the US, people have very particular tasks and they will never go out of the box and do something a little different," Odia says in an interview with Factory 54's digital magazine. "I personally am somewhere in the middle, I like the balance between the two styles. I have something to learn and adopt for myself from every set I've been on." She says about living in Israel and the US at the same time: "It's amazing to me that I have two homes. Los Angeles can be a very distant and lonely place at times, and I love that I have a place To return to and find comfort in it. My family and friends are here in Israel, so I feel lucky to have the option to stay here. I don't feel alone. I don't know if I'll ever want to settle in one place, maybe in the future I'll even add another location to the rotation."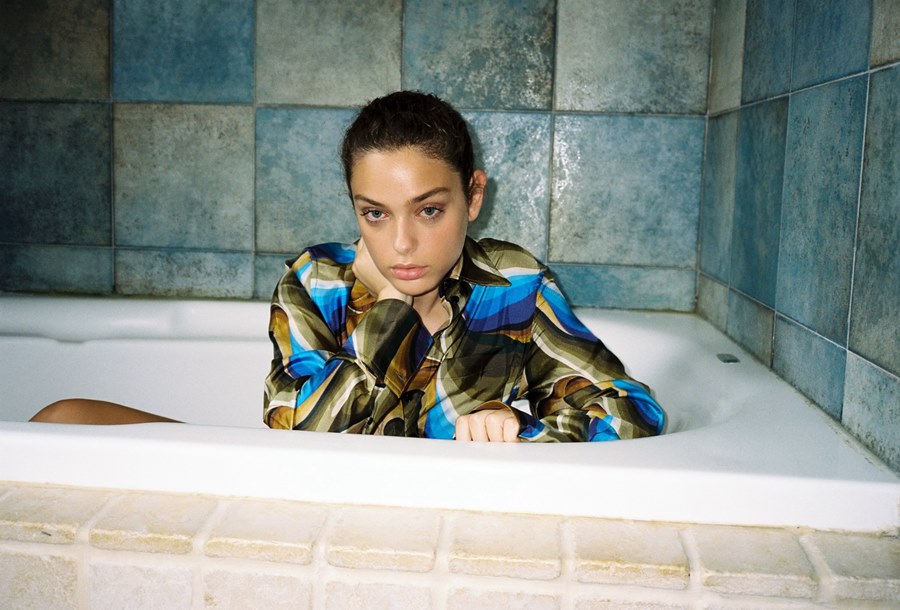 This fashion production was photographed inspired by feelings of nostalgia for the seventies, a decade to which many fashion houses are connecting this season. Here you'll find selected designs from such brands as VERSACE, PACO RABANNE, FENDI, KHAITE, THE ATTICO, BURBERRY, VICTORIA BECKHAM, MICHAEL KORS, LACOSTE, and more.
Odeya's classic beauty presents a sophisticated innocence that corresponds with the style of the seventies and the brown tones of the fall season. The production was filmed at home in Neve Tzedek, led by creative director and photographer Simon Elmalem.
Price range: NIS 399-13,990
The new collection is now in Factory 54 stores and on the FACTORY54.CO.IL website.