Flat leather sandals have been considered a must-have item in the summer wardrobe for years, and Greek sandals are known as one of the most beloved brands in the genre. The clean style, the minimalist aesthetics, the uncompromising quality, and the adaptation to the local climate captivated the fashionistas and made the brand especially sought after.
"Greek Sandals" was founded by the duo Sandra Kadosh and Saloma Pekiel, an Israeli and French with a common and long-standing fondness for the meticulous collection of Greek sandals. "Greek Sandals" is a home for designing leather sandals made by an artist who pours in his designs the longing for summer vacation combined with a contemporary feminine emotion. Each pair is designed for use from day until night, made of fine leather sheets and organic raw materials. The more you wear it, the more it ages elegantly and absorbs the character of the lock.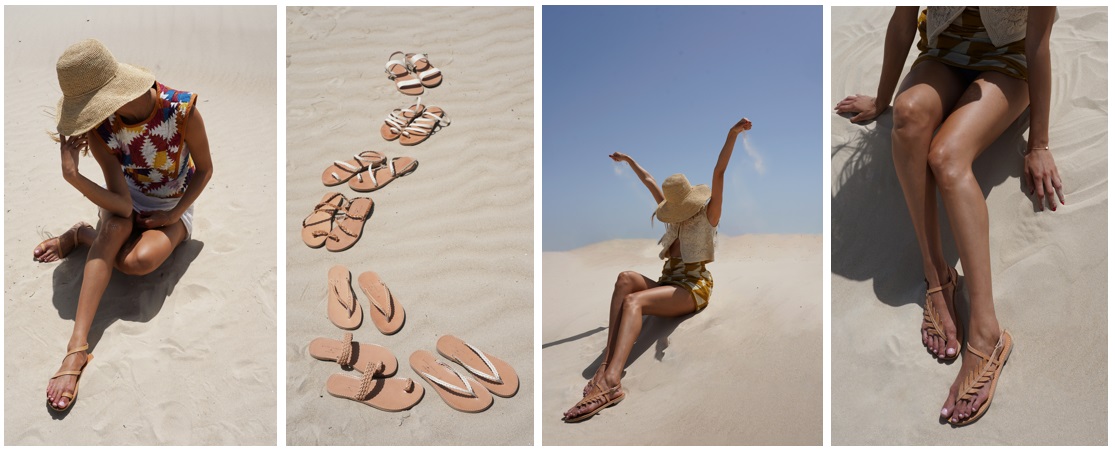 The sandals are made in a workshop and shoemakers with a decades-old tradition. The warm connection with the leather artists in connecting the design is at the heart of the brand's vision. They focus on timeless classic-look designs and complementary summer products that are a must in every home and every vacation. The designs feature monochromatic shades and are designed in different cuts in order to address any foot structure while maintaining soft and comfortable soles.
The collection that will be sold at Factory 54 includes the most sought-after designs on the scale of shades of brown, beige, and gold, along with two designs in various sizes for girls. New sandals from the "Leaves" collection, which dress the foot in delicate leaf branches and attach to an ankle strap, will be sold exclusively in the ROSE GOLD shade.
Price range: 330 NIS – 590 NIS
Children's models: 240 NIS
All models are packed in a canvas bag made especially for the occasion
The brand will be sold at Factory 54 Ramat Aviv, TLV Mall, Eilat, and on the FACTORY54.CO.IL website
The girls' sandals will be sold on the website and in the women's store in Ramat Aviv