For the holiday season, the Factory 54 team concocted a fashion production led by photographer and creative director Simon Elmalem. The photo series took place at the Norman Hotel in Tel Aviv, and it presents the looks you'll want to wear at holiday events, family meals, and vacations that end the summer and open the fall season.
New Year's Eve creates a festive atmosphere suitable for a neat and clean style of clothing. The obvious choice is a white button-down shirt, which you can find in the collections of DSQUARED2, DOLCE & GABBANA, BOSS and other brands. Those who wish to refresh the holiday look with a button-down shirt in other light shades can enjoy the shirt from TOMMY HILFIGER in a pastel banana yellow shade, or the classic POLO RALPH LAUREN striped shirt in blue-white shades with the iconic horse embroidery.
You said holiday – you said Polo shirt. It is always recommended to go for the classics, with shirts from the American fashion house POLO RALPH LAUREN or the French fashion house LACOSTE, offered in a festive palette of white, cream, beige, light blue, gray and more.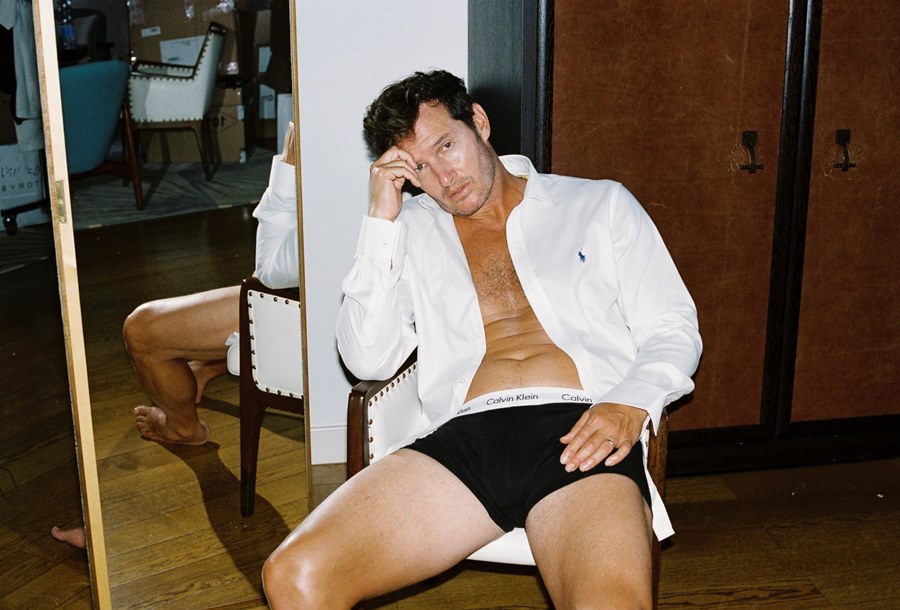 Another successful polo cut is offered this season courtesy of the fashion house BURBERRY. The shirt features a beautiful shade of light blue and logo embroidery in a tone-on-tone look. It was combined with light trousers tailored in a creamy shade from the new collection of DOLCE & GABBANA. Another highly sought-after polo shirt you will find in the SAINT LAURENT collection and it features a dark green shade and delicate logo embroidery. It was combined with classic blue jeans designed by the fashion house VALENTINO.
In the world of suits, you can see two successful sets designed by the Italian fashion house DSQUARED2 – a light blue suit and a light beige suit. Those who want to stay in the tailored and meticulous areas but prefer a more casual style, will enjoy a perfect holiday look from the new BOSS collection – which includes a slim-cut shirt in a grayish green shade, which has been combined with tailored light pants and white sneakers.
Those who want to go wild with prints, will enjoy a VERSACE button-down shirt featuring an all-over logo print, which was combined with white pants from the same brand. In the world of prints, two more shirts designed by the French super brand SAINT LAURENT stand out, one with a leopard print and the other with a black and white print.
The new collection is now in Factory 54 stores throughout the country and on the website: FACTORY54.CO.IL
Price range: 189-5990 NIS
https://www.factory54.co.il/men