"Celebrating Life"
The last two years were a time for us all to reflect and reconnect to the values we hold dear to our hearts. fewer flights, mass parties and events, more nuclear family, close friends, and casual clothes. The year 2021 brought with it a lot of hope and fragrances of returning to routine, with short outings to work, Zoom meetings (AKA "the new routine"), and a cheeky and bold approach to fashion. In a special fashion production in honor of the new year 2022, Dar Zuzovsky represents the powerful woman who celebrates herself in a fearless way.
Zuzovsky stars in this colorful and glamorous production, which was held in the suite of the Norman Hotel under the direction of Simon Elmalm, the creative director and photographer of this production.
The actress is having a very prolific year in terms of her acting career, she stars in a number of intriguing projects coming out this year: The Hollywood film "The Survivor" a true story from World War II about boxer Harry Haft who survived the extermination camps (The film was declared Best film at the Toronto Film Festival) plus a new Israeli film by director Noam Kaplan, called "The Future," which tells the story of contemporary reality through the eyes of two different women. The film was shot in New York, Ukraine, and Israel.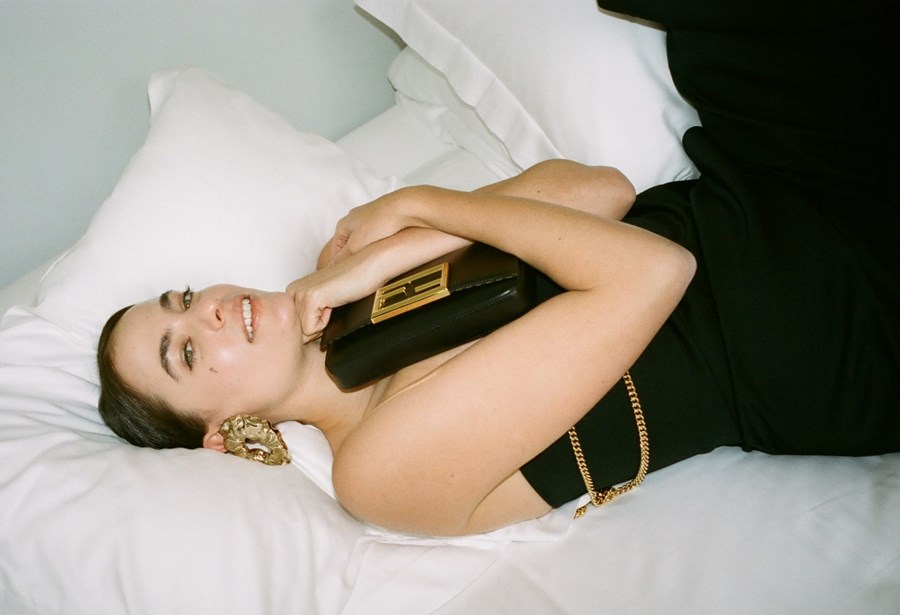 She also recently finished filming "Checkout", in collaboration with the Sundance Film Festival – a true story about the Israeli "Mosad", that will be released soon and will be screened at the Sundance Film Festival in January 2022. It seems as if Dar does not stop for a moment and was recently cast in a lead role in a new series by HOT, directed by Hadas Ben Aroya, which can not be expanded on further details at this time.
Dar was photographed for this production of Factory 54 wearing the sought-after designs from the super-brand collections for 2022. The new collections represent our feelings and hopes for the new year in bold lines, extroverted silhouettes, stunning colors, and lots of glitters. It's not just a matter of style but a lifestyle.