Levi's presents a collaboration with Felix the Cat for Fall-Winter 2021. The capsule collection combines elements of the iconic cartoon series in trendy and contemporary classic details of the brand.
While there have been many famous cartoon cats over the years, few are icons like the cat Felix. With his black and white fur, big eyes, and wide smile, Felix is ​​one of the most recognizable cartoon characters in the history of film and television. In the fall-winter 2021 season, Levi's and Felix unite in a tribute to the cat's years in college, with the launch of a fun and mature capsule collection alike.
Inspired by the popular 1950s and 1960s cartoon TV series, the capsule features American college-scented items with an up-to-date twist. Classic sweaters, T-shirts, hoodies and jeans – the capsule combines college fashion with streetwear from the nineties.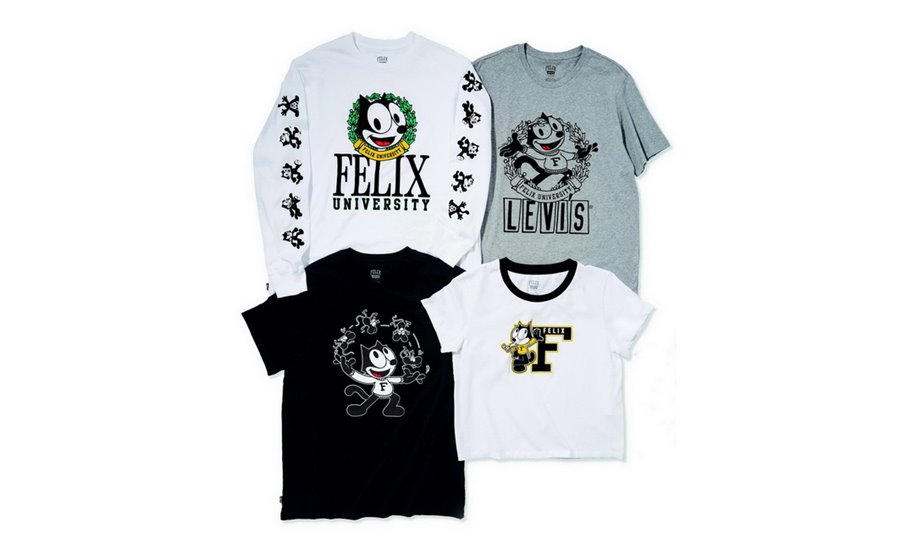 "We wanted to do a collaboration with Felix the cat that would feel unexpected for everyone. That's how we came up with the idea of ​​adult Felix and what he would wear as a college student. We love that it feels catchy and smart but still relaxed and sound. There is definitely a sense of humor in this collection, and we had so much fun putting our spin on the elements of college and making them feel fresh and modern combined with iconic images from the archive of the cartoon series" – Karin Hillman, Chief Product Officer at Lewis.
Price range: 199-699 NIS
The collection will be sold on the Factory 54 website: