Kornit Tel Aviv Fashion Week 2022 continues with an amazing fashion show that brings together Fashion and Architecture.
25 leading fashion designers joined forces with the 25 architects for a fundraising event ("Pinchi Moore Mothers' Foundation") in collaboration with the Tel Aviv Foundation, with all proceeds contributed to the enrichment and financing of classes for children of single-parent families in south Tel Aviv.
Many talented designers and artists volunteered to be included in this spectacular show, and collaborate with each other, like Pitsou Kedem with Alon Livna, Orly Shrem with Vivi Balaish, Ilan Pivko with Idan LaRos, Dana Oberson with Tamara Salem, Alex Meitlis with "Tovahela", Moshe Tzur with Sabina Musayev, Irma Orenstein with Shai Shalom, Daniela and Mia Plesner with Sasson Kedem, Dan and Hila Israelowitz with Katya Romantzov, Tal Fish with Rotem Shaul, Vered Gindi with Sigal Dekel, Dana Leitersdorf with Shachar Avnet, Michal Setter with Yanki and Nataf, Rona Packer Levin with Ronen Chen, Alon and Irena Baranovitz with Ariel Toledano, Perry Davidovich and Hanan Perry with Elian Stoleru and many others.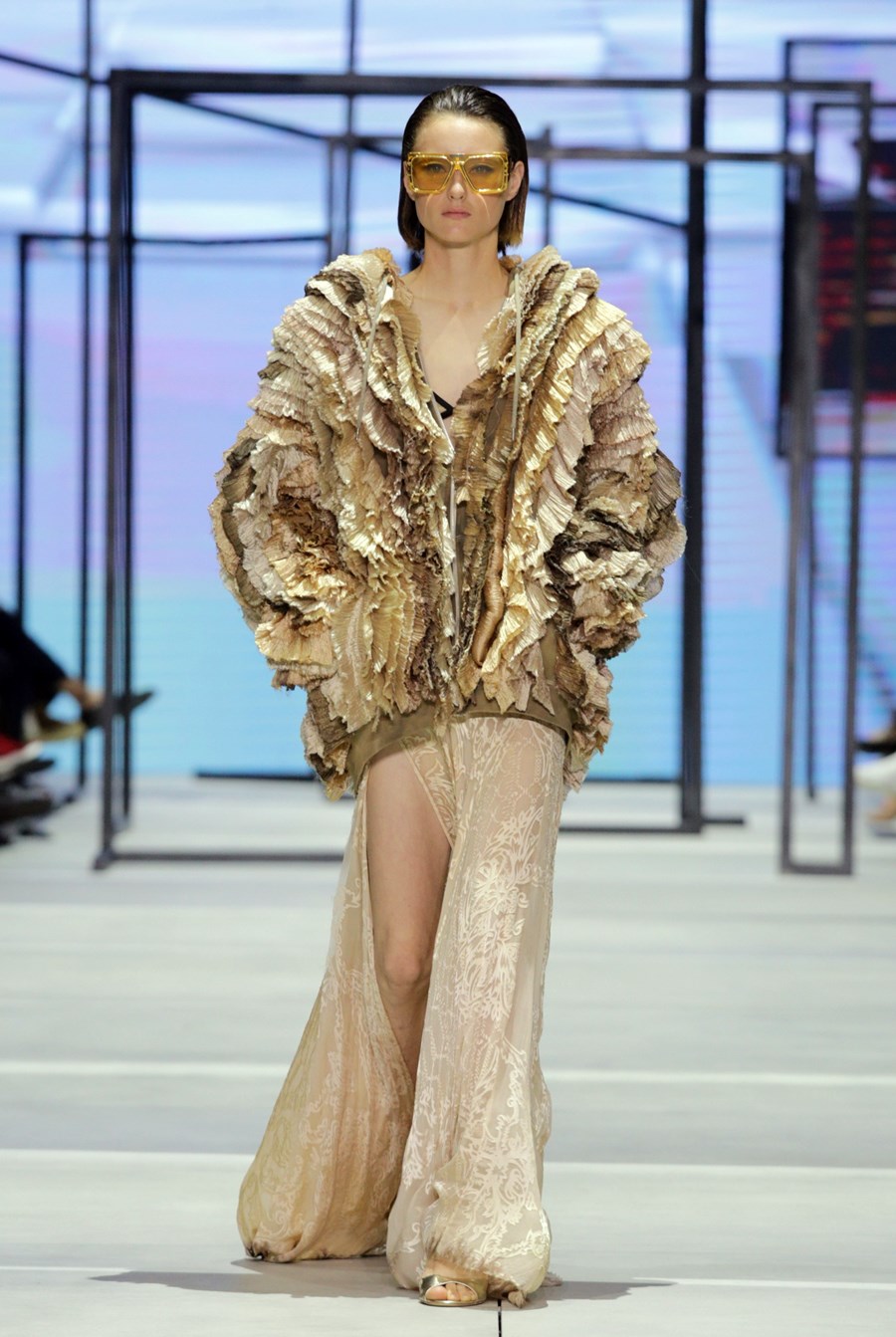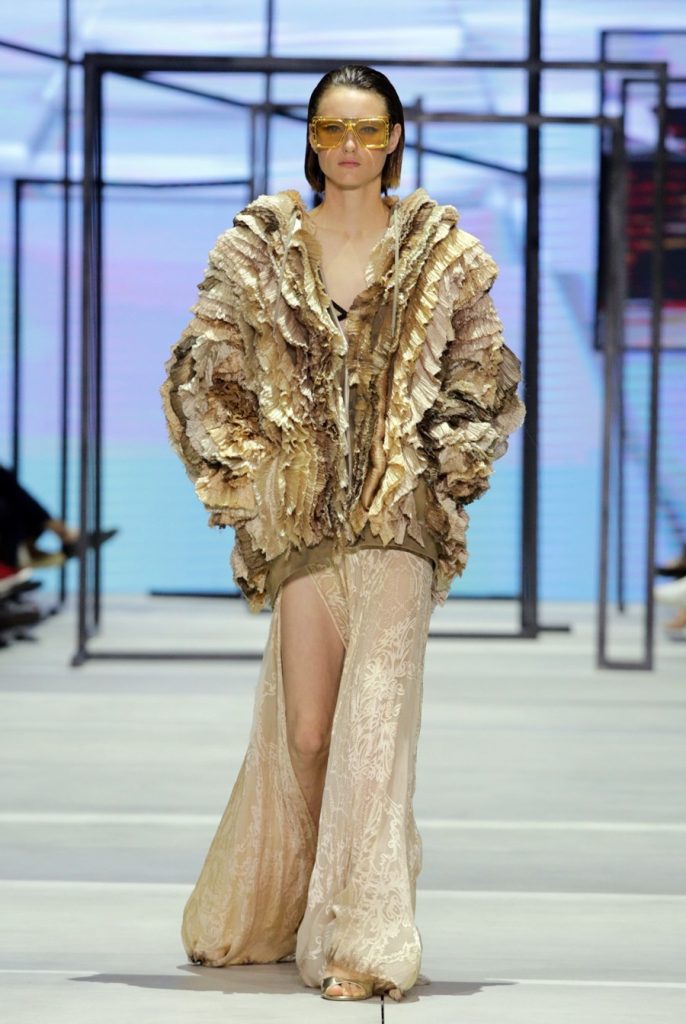 Gadi Elimelech, Art Director of Fashion Week, put together 25 couples, pairs of fashion designers and architects – and together they have created a unique fashion design inspired by the architect's design language or creation.
This event is a fundraising event for the Mothers' Foundation in collaboration with the Tel Aviv Foundation. All proceeds are dedicated to funding classes, diagnoses and enrichment for children of single-parent families in south Tel Aviv.
"Hahamama – The House For Luxury Design", one of the leading design companies in Israel, recently established the subsidiary "Hahamama PROJECT" in collaboration with Topolski Retzef, a leader in the field of design and prestigious finishing materials. The company deals specifically with the business design market with the developers, architects and interior designers in Israel. This fashion show was their opportunity to join forces to support the "Pinchi Moore Mothers' Foundation" and celebrate Israeli talent at its finest.